Peanut Butter Twix Cups are the ultimate dessert made with 3 wholesome layers – an oat cookie layer, peanut butter caramel, and chocolate.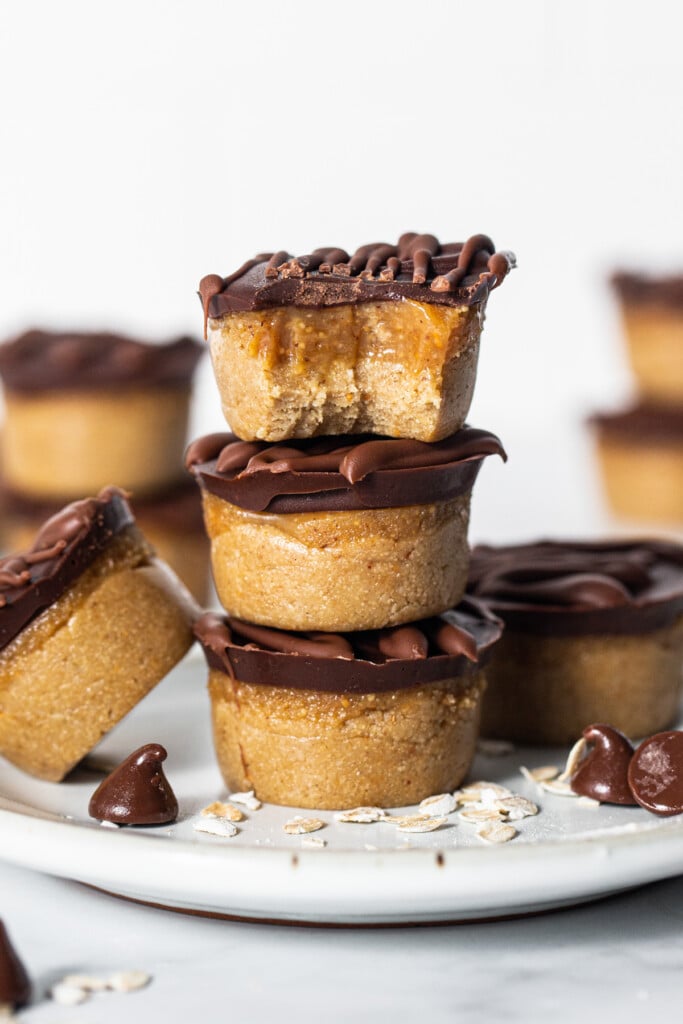 These Peanut Butter Twix Cups are a variation of our viral No-Bake Oat Cups but with a Twix twist! They're made with a "cookie" base, a peanut butter caramel center, and a simple chocolate topping.
These aren't your average Halloween candies. They're actually gluten-free friendly and made without refined sugar.
A Homemade Halloween with Instacart!
We knew when developing these delicious cups that we wanted them to resemble one of our favorite candy bars – Twix! So? We Instacarted ourselves some Twix Bars along with a few pantry staples for a little taste-test so we could start recipe testing!
We love using Instacart when shopping for groceries because it truly saves us time and makes our lives easier, especially when you're recipe testing for a food blog multiple times/week! You can get delivery in as fast as one hour.
Why choose Instacart?
Get $20 off your first Instacart order of $50+ using promo code FOODIE20OFF so you can make these PB Twix Cups at home!
Instacart will save you time and allow you to grocery shop from wherever you are!
Additional terms apply.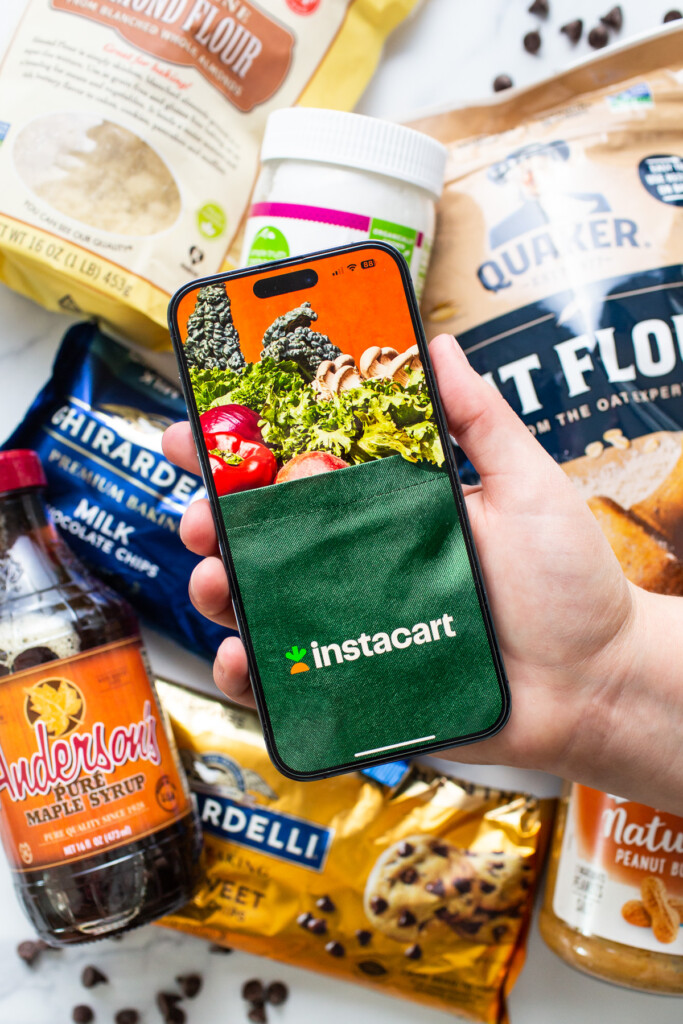 Subscribe!
Love desserts? Us too! Subscribe to our emails and get all of our best desserts straight to your inbox.
What You Need for PB Twix Cups
The cookie base of these cups is made from ground oat flour, almond flour, maple syrup, and a little peanut butter. You can easily grind your own oats or buy oat flour.
The middle layer is a peanut butter caramel layer made with peanut butter, maple syrup, and coconut oil.
The top layer is similar to a chocolate magic shell made with chocolate chips and coconut oil.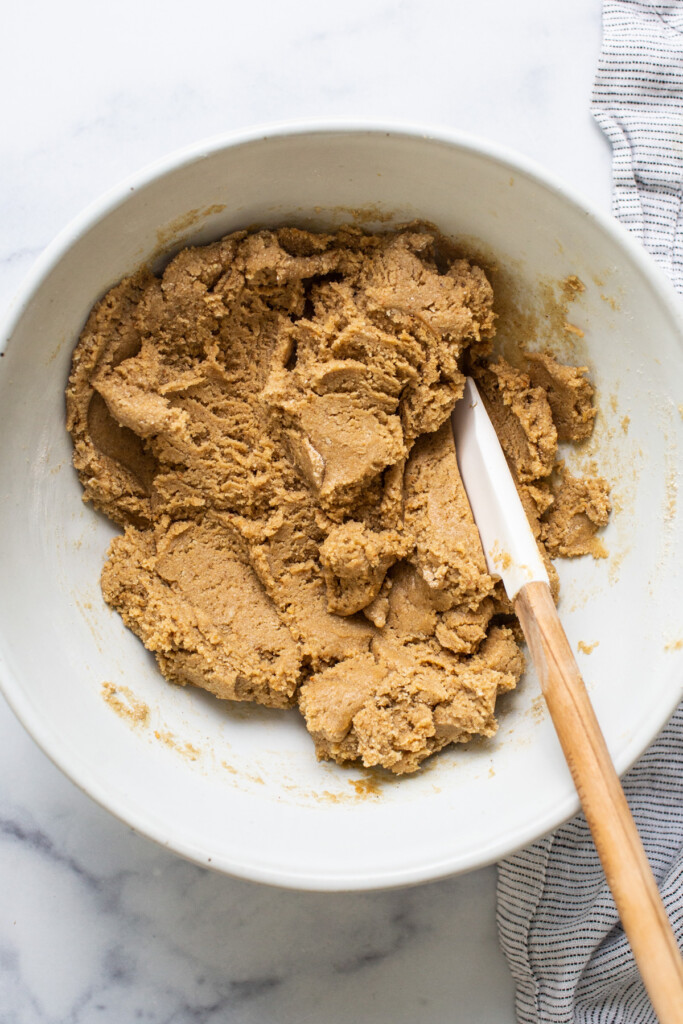 Substitues & Variations
Make them gluten-free: make sure to use a certified gluten-free oat flour, to make these g/f.
Make them vegan: use dairy-free chocolate chips.
Swap the nut butter: if you can't do peanuts, we recommend almond butter or cashew butter.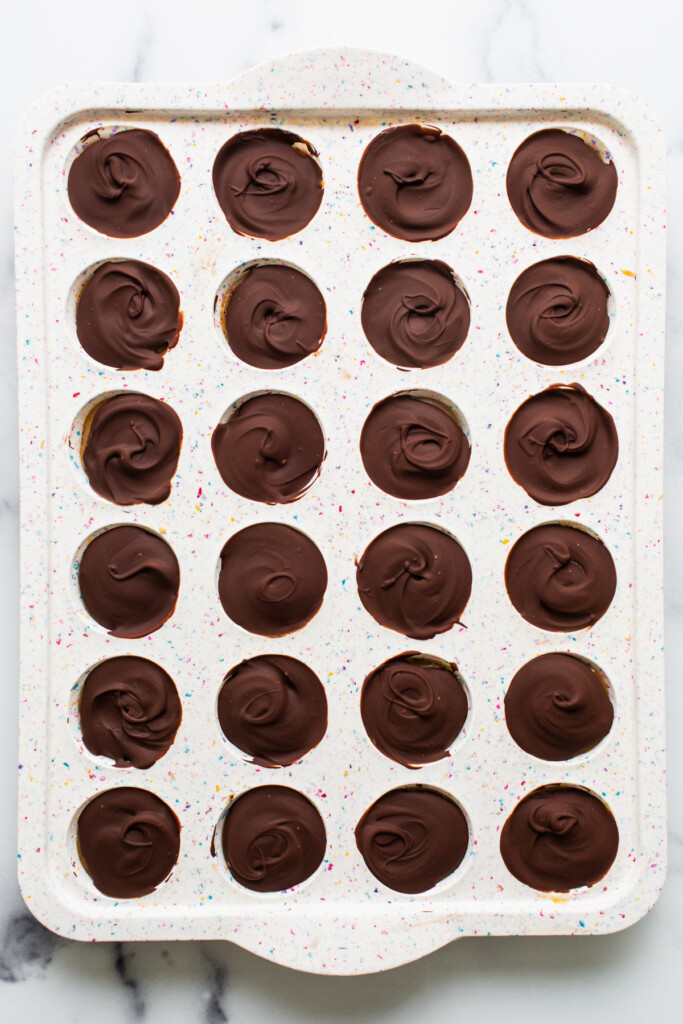 Example Title Text
Are these gluten free?
What should I do if my base layer is too thick?

If your oat layer is too thick or crumbly, feel free to add 1 teaspoon of water at a time.
How do you make these taste more "true" Twix?

Swap the peanut butter for cashew butter to make the center layer taste more like caramel.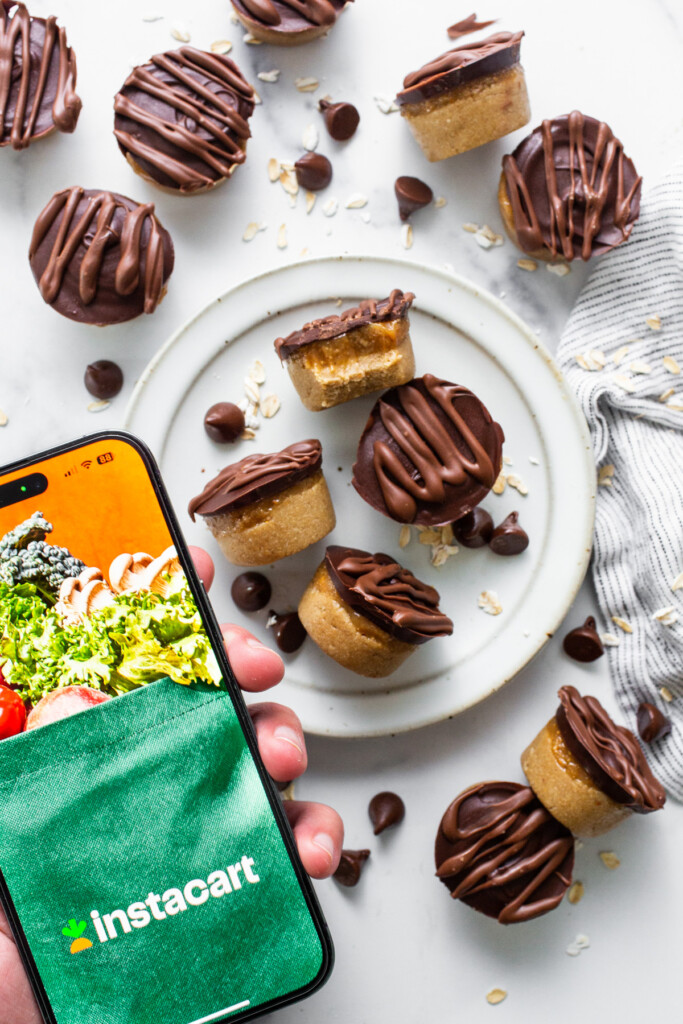 Storage
We recommend storing your Twix cups in the freeze, for best results. Transfer them into an gallon-size plastic bag or airtight container and store them in the freezer for up to 3 months.
Thaw: when you're ready to eat, let your cups sit on the counter for 5 minutes to thaw.